Epoxy flooring system are very reliable systems due to their unmatched qualities that are suitable to meet today's floor tough demands. The hardness and elasticity of the epoxy floor systems can be made as need by adjusting the amount and type of the epoxy resins.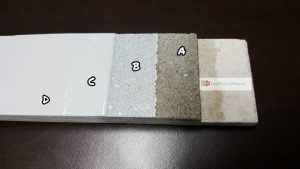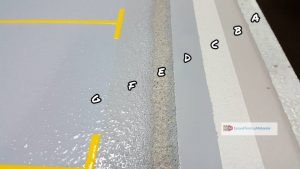 However there are vast different in comparison with Normal Epoxy Coating, read  Normal Epoxy Floor Coating vs Epoxy Flooring System for more info.
Epoxy flooring system by us comprise of high grade epoxy resin, hardeners as curing agents and then the final coat of selected fine aggregates which give a flat, hard, tough surface with smooth finish. Epoxy flooring is distinguished by its easy workability and it can easily stand heavy loads and is resistant to most chemicals, grease, oil, temperature and humidity. Some of its other benefits are:
This hard flooring system is an excellent system for places where there is too much load and heavy traffic like in garages. We highly recommend epoxy flooring systems for:
Attractive and decorative
Epoxy flooring has outstanding gloss and colour retention properties which make them attractive and beautiful looking.
Hygienic
These flooring are easy to clean and gets dust free in minutes making them suitable for places like commercial kitchens where there is need to maintain 100 % hygiene
Tough and resistant to Wearing
The epoxy flooring systems have become popular mainly because of their toughness. These are resistant to wear and thus last for years.
Excellent Adhesion
Epoxy very easily adheres to concrete and other floorings and doesn't peel off easily but rather withstand to harsh conditions like temperature, humidity and heavy load.
Easy and fast to apply
As compared to other floorings like marble and tile the epoxy flooring are very easy to apply and takes very less time compared to these floorings.
The endless good qualities and benefits of the epoxy flooring makes it suitable for various industrial and commercial purposes and we highly recommend it for:
1. Automobile Industry
2. Chemical Plants
3. Commercial Buildings
4. Electronics
5. Food and Beverages Making Plants
6. Hospitals
7. Pharmaceutical Industry
8. Laboratories
9. Packing Plans
10. Hangers