Epoxy Screed or Industry flooring is a three part epoxy based high strength floor topping. It is typically applied at a thickness of 2mm – 3mm (self smoothing) or 4 – 6mm (trowel applied) mortar. It is thicker than the normal epoxy flooring and forms chemical and scratch resistant flooring that is ideally suited for application in all kinds of industries subjected to heavy wear and tear, mechanical and chemical use. We recommend it for these industries:
Power Plants
Workshops and Warehouses
Refineries
Food Processing and Packaging Unit
Dairies and Cold Storage Rooms
Chemical and Engineering Industries
Paint Shops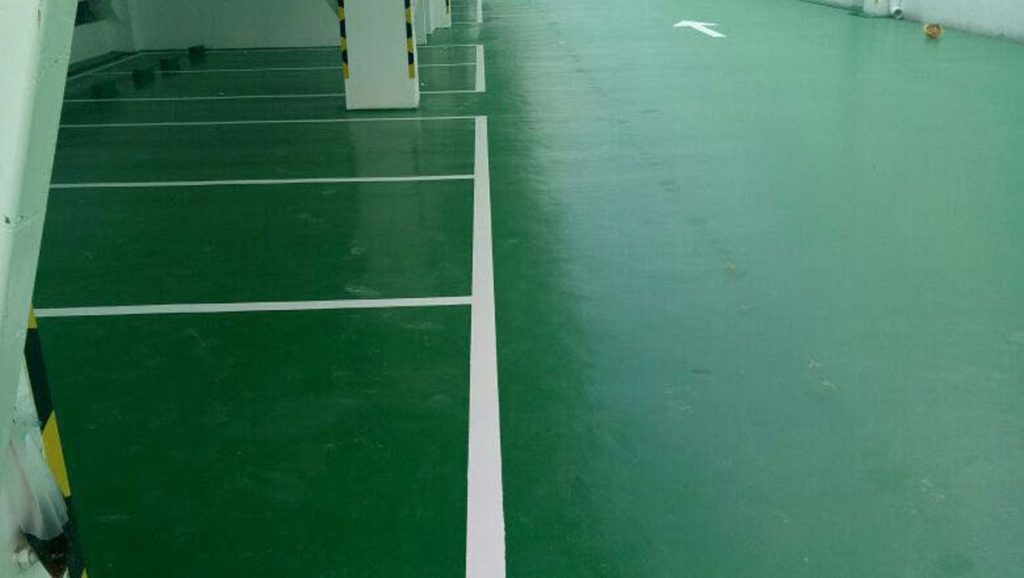 Our line of epoxy screed flooring is perfect for heavy industries and chemical industries as these are abrasion and chemical resistant. Combining these qualities with long term durability epoxy screed flooring laid on concrete floor can last a life time with little maintenance.
The anti-slip characteristic of our epoxy screed flooring makes it ideal for forklift truck trafficking areas in heavy industrial environments such as engineering and processing plants. In addition its high impact and dynamic load resistance makes epoxy screed floors a must in workshops, high volume loading bays, quaysides and car manufacturing industry.
Epoxy screed flooring is also resistant to thermal shocks and temperature and thus doesn't develop like the latex based flooring.
The high strength of the epoxy screed can be mixed with beauty with its too many color options which can also be used to mark different areas and tracks.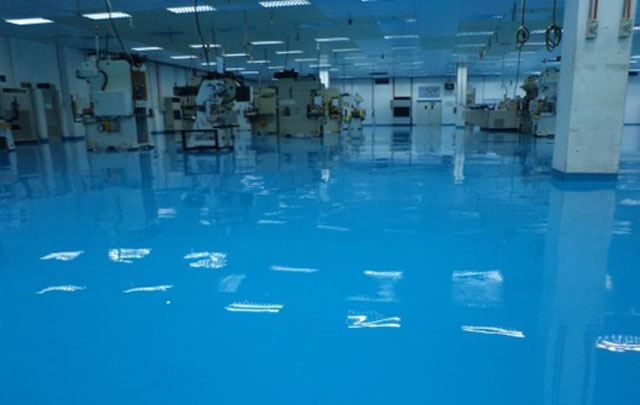 We have a line of epoxy screed solutions based on the requirements of different industries. You can call us any time for free expert consultation for the best suitable epoxy screed flooring for your place.